Sustainable financing and derivatives webcast
Examining the vibrant sustainable finance market: opportunities, trends and Clariant International's journey to sustainability
The pace of growth in the environmental, social and governance (ESG) space has been astonishing – not least since the Covid-19 outbreak, which has reinforced the need for businesses to rethink the role of sustainability within their core strategies. With an increasing number of companies and an expanding variety of sectors looking to capitalise on sustainability to remain competitive, Commerzbank Switzerland hosted a webcast examining the vibrant sustainable finance market. The event brought together sustainable finance experts from the bank, as well as special guest Richard Haldimann from Clariant International, to discuss the key opportunities and considerations for CFOs and corporate treasurers when it comes to the ESG agenda and implementing an effective sustainability strategy.
At Commerzbank, we are convinced that sustainability is a trend that is here to stay. Over 400 initiatives worldwide have been established to promote sustainable finance. In Europe, for example, the European Commission has announced the European Green Deal, designed to make the EU's economy more sustainable, and it is currently working on the taxonomy to define sustainable economic activities. Last year, the sustainable bond market saw another year of record issuance – equivalent to over EUR 387 bn. At Commerzbank we lead managed more than 30 green and social bond transactions in 2020, and the bank also issued its own second green bond. In the loan market there is a similar growth dynamic and we also saw our CO2 certificates double in price within approximately one year. And, with the European Central Bank (ECB) now accepting sustainability-linked bonds as collateral since the beginning of the year, demand for ESG products is likely to accelerate further.
These developments clearly demonstrate that sustainability is becoming increasingly important in the financial markets, and many of our clients already integrate sustainability considerations into their funding and investment strategies.
The instruments available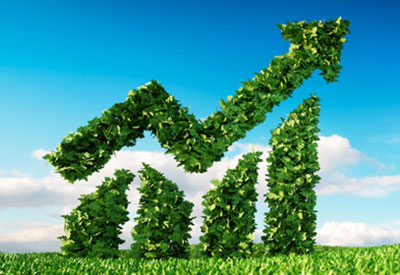 A key part of sustainable finance is understanding the different instruments in the market. Mirko Gerhold, Head of Corporate Bonds Origination and Solutions at Commerzbank, divided them into two distinct types:
• Sustainable "use of proceeds" instruments
• Sustainability-linked instruments
In the first category – which includes green, social and sustainable bonds, green Schuldscheine and green term loans – the proceeds are used specifically to finance sustainable projects, focusing on areas such as renewable energy, energy efficiency, clean transport or social purposes, to give some examples.
In the case of sustainability-linked instruments (which can also take the form of loans or bonds), proceeds can be used for general corporate purposes. The sustainability element is created by linking the coupon or the redemption amount to the sustainability performance of the company – which, noted Gerhold, can be defined by KPIs or Sustainability Performance Targets. For example, a company could set a target of reducing its CO2 emissions by 10% each year. If it does not comply, the coupon would then increase by a certain margin. These instruments are therefore based on the issuer's sustainability strategy and create a financial incentive to achieve ambitious sustainability goals.
Perhaps surprisingly, the first green bond was already issued back in 2007. But it wasn't until 2014 that the market began to gain traction, fuelled by increasing issuance activity out of the private and public sector. Green bonds have so far proven to be the most commonly used instrument. But social bonds have seen considerable growth in the past twelve months. Additionally, the green Schuldscheine market is expected to grow further, thereby opening the market to a wider range of companies, including smaller issuers. And, as the market grows, the product suite is expanding. Gerhold noted the recent launch of the first transition bonds, which are designed to support and finance companies on their transition path towards sustainability.
Jürgen Zistler, Corporate Sales FX & Rates, Commerzbank, also described how derivatives can help ESG goals to be achieved. He commented that, in a market with increasing volatility, derivatives are the perfect tool to address or hedge market risk, and provide a flexible solution that can be customised to cater to a company's specific KPIs.
Standardisation and transparency are key
Gerhold went on to state that market standards are fundamental to the development of the sustainability market. The Green Bond Principles, for example, are intended to provide guidance on how a green bond should be issued and promote transparency and integrity in the green bond market. The Principles are divided into four core components – use of proceeds; process for project evaluation and selection; management of proceeds; and reporting – which highlight the details issuers should provide and communicate to investors. These include a description of the utilisation of the funds, environmental benefits, and processes applied to identify and manage environmental and social risks. The Principles also recommend that an independent external review is undertaken to confirm the alignment of the bond with these components.
Similar principles have been developed for social and sustainability-linked bonds as well as in the loan market, and are pivotal for creating a common standard, not least for helping to manage expectations from both issuers and investors.
How Clariant International embraced sustainability
Sustainability will play an expanding role in business strategies for years to come. It is therefore with great pleasure that we welcomed Richard Haldimann from Clariant International – a speciality chemical company with worldwide operations – to provide a corporate perspective and insights into factors that finance professionals should consider when planning their ESG strategies.
Clariant's sustainability journey began over 10 years ago, and the company has integrated sustainability into its core strategic pillars and brand values. Haldimann described how initially, there were challenges and risks to overcome, as the business needed to explore unfamiliar topics and view their products from different perspectives: What impact do our products have on the natural environment in terms of water usage? Or in terms of greenhouse gas emissions and toxicity? Haldimann explained that the wider value chain must also be considered, including whether products are sustainably sourced.
Clariant views its role as not only to make its own business model and manufacturing sustainable, but also to create products that will enable customers to reach their sustainability targets. In 2020, it accelerated its efforts, bringing sustainability and key innovation capabilities together under one umbrella called "Sustainability Transformation". One of the key elements involves helping its business units to find innovation opportunities and translate them into sustainable products. The ultimate aim for the company is to establish climate neutral operations by 2050.
With respect to deciding targets, this wasn't simply a top down process. There was significant involvement across the company, said Haldimann, which gives us confidence that the targets can be achieved. The company has a clear roadmap of how to change its operations, sources of energy, and also product design so that it can decarbonise its operations, and its product portfolio.
Interestingly, Haldimann noted that during the pandemic, sustainability leading products within the company's portfolio have shown higher resilience towards loss of sales and margin compared with other portfolios. This demonstrates that sustainability and economic performance can go hand in hand.
Haldimann concluded by saying he believes it is "absolutely clear" that for any company, sustainability is going to be one of the absolute determining factors for their strategies going forward.
Commerzbank is dedicated to the sustainability journey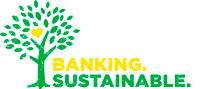 As a bank, we understand the importance of sustainable finance and we are fully committed to working with our clients and providing effective ESG solutions. If you have any questions regarding the topics covered in this webcast, our dedication to meeting global challenges as a responsible partner for ESG development, or would like to learn more about how we can support your sustainability needs, please don't hesitate to reach out to your Relationship Manager or local branch.
With thanks to our valued contributors:
Richard Haldimann, Head of Sustainability Transformation, Clariant International Ltd
Mirko Gerhold, Head of Corporate Bond Origination and Solutions, Commerzbank
Jürgen Zistler, Corporate Sales FX & Rates, Commerzbank Switzerland
Roberto Bortolotti, General Manager and Head of Capital Markets, Commerzbank Switzerland (moderator)